A native of the Evergreen State, Pastor Mike Malmin has served as our Lead Pastor for more than a decade. Prior to coming to Wenatchee, Mike served as an associate pastor in Tillamook, Oregon and Olympia. He has a bachelor's degree in communications from the University of Washington (Go Huskies!) and a master's degree in religion from Northwest Nazarene University. Mike has a passion for global evangelism and outreach and has travelled to diverse places like Mozambique, South Africa, Haiti, and Bangladesh - where he has been very involved in pastoral training. He and his wife Anita, have three grown children, as well as two ill-mannered dogs. Together Mike and Anita enjoy home improvement projects, cooking, travel, and lots of reading.
Jacey grew up in the Kenmore, Washington area for most of her life. She started attending Kirkland church of the Nazarene at age 6 and was called into ministry at the age of 17. She's been active in full time ministry since graduating from Northwest Nazarene University in 2012 and married her husband Cory in June of that same year.

Cory and Jacey are animal lovers! They have three playful dogs and one energetic cat. They love to take them hiking, camping, and just being outdoors. They enjoy food, fun, and fellowship with our family and friends as often as they can. They have a passion for Christ, the Church and intergenerational ministry. She also love coffee, DIY projects and adventures in the great outdoors.
Janiece moved to Wenatchee from her hometown of Pomeroy, WA in 1970 and since then Wenatchee Nazarene has been a huge part of her life. She has had a Family Childcare and Preschool in her home for 36 years. Janiece and her husband of ten years, Don, love spending time with kids & grand-kids, playing music together, and working with the youth group.
Maureen has lived in the Wenatchee Valley since 1986 and is studying to become an ordained pastor with a passion for Compassionate Ministries. She has served on the Nazarene Missions International Council for the last 15 years with plans to work in the mission field. She has a Bachelor of Arts degree in Criminal Justice from Central Washington University and a minor in Sociology.
She is bi-vocational, and is also the Civil Court Clerk for Douglas County District court.
She has 6 children who are all grown and have families of their own with 13 grandchildren and prospective bonus grandchildren.
Sondra is originally from Illinois and has lived in Wenatchee since 1978. She started attending Wenatchee Church of the Nazarene in 1984 when her oldest was 2 years old. She spent 33 years working for Confluence Health before joining the staff at Wenatchee Church of the Nazarene. She enjoys hiking, cooking, gardening, biking, camping, finding rocks, reading and just being outdoors. She always have one more animal than her husband thinks we should have. Her oldest daughter is a cardiac nurse in Seattle, her youngest daughter is a Physical Therapist in the Bay area and her granddaughter is currently in her second year at WSU.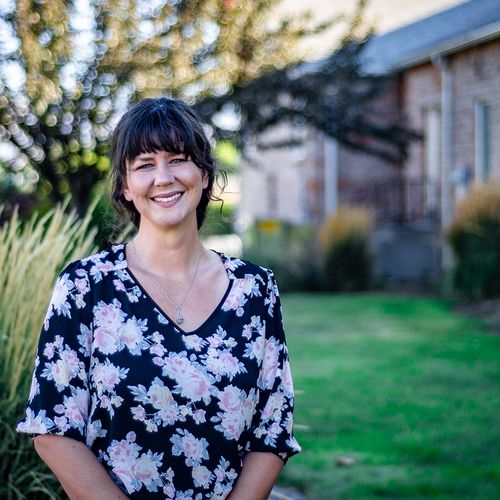 Tessa Poortinga
Small Groups
Anita Poortinga
Women's Ministry
Walter Delgado
Rios De Agua Viva
Hispanic Ministries
Larry Howe
Tim Sheppard
Tessa Poortinga
Scott White
Ryan Weatherman
Millie Watkins


Mark Englebrecht
Janiece Rainbolt
Glen Pruitt